SMC/FRP Electric Junction Box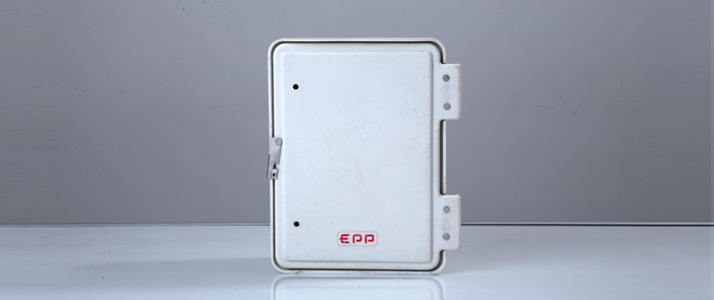 Sheet Moulding Compound (SMC) is a process intermediate manufactured from unsaturated polyester resin, mineral fillers, and short glass fibers. Various sectors in the industries are producing parts by using high pressure moulding technology. This technology is also used by SMC/FRP Junction Box manufacturers that are producing electric junction box.

High precision parts made of SMC material can operate in the -30 to 200°C temperature range. It is a versatile composite material for industries such as-
1. Automotive
Automotive parts manufacturers are making several components like bumpers, rubbing strips, and protectors, body panels, and beams with SMC material. Truck parts like cabins, foot plates, and deflectors are also made with SMC. They avail several benefits like-
Design freedom
Function integration
Weight reduction
Dimensional stability
High strength
Noise and vibration reduction
Sometimes manufacturers also use SMC Low Profile (LP) for painted components.


2. Electrical industry
Electrical industry uses SMC material to make boxes, low and medium voltage insulators, waterproof light fixtures, insulating parts for electrical devices and more. Benefits of using SMC material in electrical industry-
High insulating capacity
Low maintenance
High production rates
Durability
3. Railways
Railways parts like seat frames, cable trunking, window frames, partitions, etc. are made of SMC material. Various benefits of using SMC in railways:
Lightweight parts
Fire resistance
Corrosion resistance
Function integration
Low maintenance
Unlike thermoplastics, SMC material never melts and produces lesser smoke and ash in a fire situation.
4. Building industry
Building and construction sector uses SMC to produce windows, cladding panels, roofing, street furniture, gratings, etc. Various benefits of using SMC for building and construction industry are-
Colors/surface finishes
Lightweight
Weathering
Low maintenance
Thermally insulating
Since SMC is lightweight material, it can be installed in faster and economical way as compared to steel or concrete parts.

Electrical industry is using SMC material to make SMC/FRP Junction Box and electric junction box. You can read their features and technical specifications below.

EPP Composites Pvt. Ltd. supplies electrical products made of FRP like materials SMC. These products feature corrosion resistance, UV resistance, environmental safety, and low installation costs. You can avail SMC/FRP Junction Box, SMC meter box, SMC distribution box, high tension current transformer, low tension current transformer, ampere meter reading, FRP cable trays, etc.
Salient Features
Weatherproof
Termite resistant
Easy Cable entry from side, bottom & top
Tamper proof
Pilferage proof
Restricts unauthorized tapping
Maintenance-free
Rustproof / Shockproof
High heat distortion temperature
Technical Specification
Range & Specifications
Code No.
Inside Dimensions (mm) H x W x D
Description
EPP JB 1414
140 X 140 X 95
Junction box / fuse box for single phase / 2 core low wattage FTL / lighting system for pedestrian / pathway illumination. fuse box for road / street lighting for 3 phase
EPP JB 2014
200 X 140 X 95
EPP JB 2413
240 X 130 X 110
EPP JB 2520
250 X 200 X 105
EPP JB 2522
250 X 220 X 105
EPP JB 2525
250 X 250 X 105
EPP JB 3020
300 X 200 X 105
EPP JB 3020-01
300 X 200 X 130
Quality Specifications
Qualification as per Customer specifications