Cooling Tower Profiles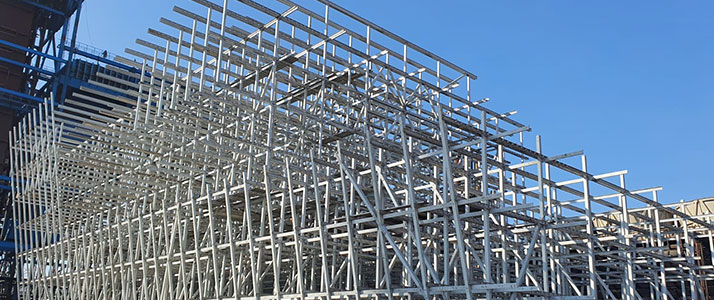 Salient Features
Excellent Strength to weight ratio. This makes it lighter than steel, aluminium, wood & Concrete.
GRP Profiles are 60-70% lighter than Steel.
Excellent Chemical resistance towards most of the acids and alkalis.
Inherent capabilities of GRP provide a great resistance to electric Charge.
Over the standard sizes, profiles and shapes can be designed to minimize the assembly cost.
With special FR Grade resins, profiles have a fire retardant property and low flammability.
Additional Polyurethane paints can offer greater UV Stability.
Self- Pigmented profiles and chemical and mechanical properties ensures the Lowest life cycle cost.
Composites don't absorb water or react with water which ensures longer life.
Profiles have great thermal properties and work without losing its bonds cross linking polymers.
Known as GRP/FRP Pultruded Cooling Tower Profile, specially designed for highest cooling efficiency with minimum energy cost.
Technical Specification
All the pultruded profiles manufactured by EPP, uses Tri-axial surface mats to improve Strength, Fire retardancy and UV Properties. For specific custom requirements Epoxy or Vinylester resin base structural profiles can be offered
Design Standards
As per CTI STD-137 standard and BS EN 13706 (E-17 & E-23) Standards
Size
As per requirements
Quality Specifications
Tests as per CTI /ASTM/ BIS / IEC standards.